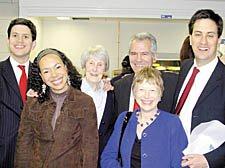 Here is Ed Miliband's statement setting out the amazing contribution his brother David has made to British politics. And here is a pic of the three of us with some of our teachers from Haverstock School that we all attended in the 1980s. Time flies...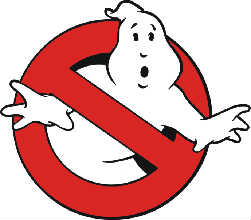 About a year or so after I first became MP for Bethnal Green and Bow, a group of residents came to my advice surgery to complain about the conditions in their tower block – Brodick House. Nothing unusual in that you might think. Until I tell you that one of their concerns was a luminous green gunge oozing out of the electrical sockets.
It turned out this wasn't a scene from Ghostbusters come to life in the East End. The wiring was so long past its sell-by date that it was melting its plastic coating. Tenants themselves were equally bothered by the wind blowing through their windows, the leaking pipework, unreliable lifts, dodgy heating and junkies in the stairwell. But the ghostly gunge always struck me as emblematic of Brodick House's malaise.
I'm sitting in the ancient environs of the House of Lords library listening to loud snoring from various quarters. But despite the snoring I'm confident the Lords will shake themselves into action shortly. After all, the last time the Government's Legal Aid bill came before this House we defeated it not once or twice but 14 times. It's not really because the House of Lords is packed with revolutionaries. It's because the Government's changes to Legal Aid are extraordinarily reactionary, disgraceful, and hit the weakest the hardest. And on top of that, the Government have broken the promise they gave us, which helped them get other amendments through.
Liberty, which has campaigned for years on access to justice, says that if today's business is passed it will "dramatically reduce access to legal aid for individuals seeking to challenge an administrative decision through Judicial Review," and that "Judicial Review is woven into our constitutional fabric as a core means by which the Courts can hold public authorities to account... Changes proposed will work to undermine an original legislative commitment to retain legal aid for Judicial Review."
When people think of Rwanda they usually think of genocide or, if they've visited, maybe the Garden of Eden. Rwanda's beauty seems at odds with its past horrors. I first visited Rwanda when I was an MP, in 1998, four years after the genocide claimed between 800,000 - 1,000,000 lives. I went to a school where 10,000 people were herded, then murdered. I stood in a classroom where the victims' twisted screams were still clearly visible on their faces; the only signs of the UN were the plastic curtains with the UN logo, nailed over the windows to keep the flies out. As far as the international community was concerned, "never again" turned out to be a slogan, not a policy.
This week I was gently mauled by Nigel Lawson in the House of Lords. You remember Nigel, former Chancellor of the Exchequer under Thatcher, dad of Nigella. Although he's lost over five stones in weight, and is a ghostly reminder of his former self, he hasn't lost any of his parliamentary wiles.
We went head-to-head trying to get into the Parliamentary debate on Wednesday, both shouting "My Lords, My Lords!" As you do. The House of Lords is self-regulating (it doesn't have a Speaker like the Commons) so you just keep going until the House shames you into sitting down, or the Leader of the House decides he has to intervene. The Tory Leader of the House, Tom Strathclyde, decided to intervene.