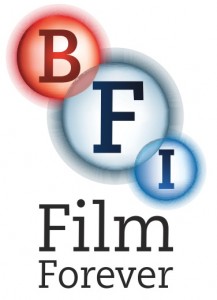 I'm delighted to announce that I've been appointed to the Governing Board of the British Film Institute (BFI). I'm really looking forward to working alongside the other board members to support and promote British film, which has a wide-ranging cultural impact across the UK.
You can find out more about the BFI here, the full press release about the new Governor appointments is below.
PRESS RELEASE: 3 May 2013
The BFI is pleased to announce the appointment of three new members to its Governing Board. Pat Butler, Charles Cecil, and Oona King attended their first BFI Board meeting on 25 April 2013 with the eight existing Governors, BFI Chair Greg Dyke and BFI CEO Amanda Nevill.
Greg Dyke, Chair, BFI said, "We are very pleased to have three such talented individuals join our board. They each bring a wealth of experience, from finance and management, politics and broadcasting, to the video games industry. With such a talented team the Board is well equipped to face the significant opportunities and challenges in the years to come in supporting the BFI's growth agenda and international strategy for film.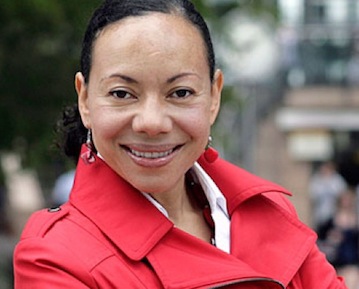 Written by Roz Lewis, published in
The Guardian
Oona talks about her parents, growing up as the only mixed-race child in her class, and being an adoptive parent

I was born in Sheffield. My father, Preston King, is African American; my mother, Hazel, is a Jewish Geordie. I have a brother, Slater, who is two years younger than me. Slater and I hated each other and we fought like cats and dogs when we were smaller. Now I love him to bits.
My parents' relationship quickly broke down, and my brother and I were subject to a custody battle when I was about four. My father kidnapped us and took us to Africa. My mum tracked us down in Nairobi, somehow got the money together to fight the court case, and we moved back to London. I think both our parents loved us so much, they would do anything for us.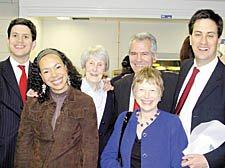 Here is Ed Miliband's statement setting out the amazing contribution his brother David has made to British politics. And here is a pic of the three of us with some of our teachers from Haverstock School that we all attended in the 1980s. Time flies...